Together we can help to improve education, and ultimately employment prospects, for thousands of young people in and around Grahamstown/Makhanda in South Africa.

Learn together, change together.
Our mission is to stop the education crisis in Grahamstown/Makhanda and help young adults and children receive the education they deserve.  
The Eastern Cape is the worst performing education province in South Africa and Grahamstown/Makhanda is no exception. With pass rates low and drop out rates high, it leads to high unemployment rates, particularly among young adults.  
We want to fundamentally transform public education in Grahamstown/Makhanda. We have set ourselves ambitious targets of by 2028, all children and young adults will have access to relevant and good quality education, at primary, secondary and tertiary levels.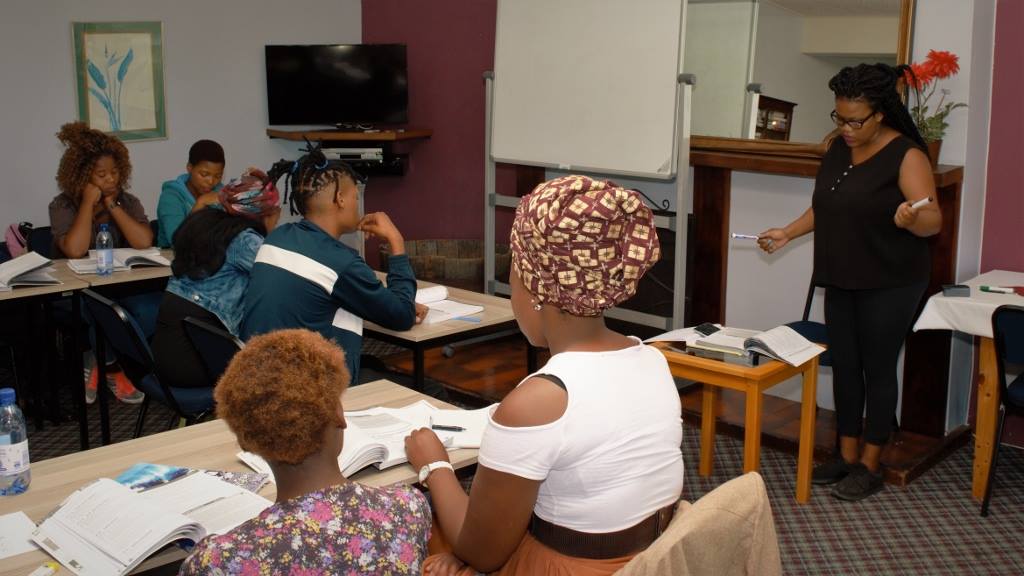 How you can help
Find out how you can join our mission and ensure that education in Grahamstown/Makhanda is for all. We can only do this through our partners and with your generous support.


Whistle Stop School
Our Whistle Stop School is home-grown innovation that remediates literacy problems and accelerates literacy development. It benefits Foundation and Intermediate Phase children in select schools. Its stand-out feature is the extent of the impact that it makes – it transforms young lives! In the long-term, it will reduce local drop-out and result in greater numbers of Bachelor passes in Grade 12 (matric).