The importance of good primary schooling is widely acknowledged, yet the quality of most public primary schools is poor. GADRA Education recognises that primary education is fundamental to the challenge that it has taken on.
Our work at primary school level has grown in leaps and bounds, to the point where the organisation is now regarded in Grahamstown/Makhanda as the most competent and credible in the field. This evidenced in our elected role as lead organisation for the Grahamstown Primary Education Consortium comprising the most respected and credible providers of primary education services in Grahamstown/Makhanda.
Various services are delivered to specific target groups recognised as key to achieving the objective of improved practice in education in Grahamstown/Makhanda schools.
The Whistle Stop School
The Whistle Stop School (WSS) is a targeted and focused literacy intervention based on intensive research about catchup literacy interventions in South Africa and around the world. Informed by the findings of this research, it focuses exclusively on improving reading skills. The school operates from two sites, the first where the Language of Teaching and Learning (LoLT) at the partner school is English and the second where the LoLT is isiXhosa from Grades R - 3 and switches to English in Grade 4. Literacy skills are developed in the LoLT of the partner school. Critical foundational years are targeted. In Grades R to Grade 3 the focus is on building basic reading fundamentals and finally in Grade 4 the focus is on assisting learners manage the transition from "learning to read" (Grades 1 to 3) to "reading to learn" (Grade 4 onwards).
Foundation Phase Internship
As a pathways initiative for the GADRA Matric School (GMS), we have implemented a one year FP Internship programme open to 8 GMS alumnus who act as literacy tutors across 10 classrooms in 5 partner schools.
The interns are each dedicated to one or two FP classroom(s) working up to 10 hours a week. They play a positive, productive role in schools; delivering small ability-group literacy instruction for a differentiated approach in English HL, English FAL and isiXhosa HL, depending on the LoLT of the class.
The literacy tutors are encouraged to work closely with the class teachers, reinforcing and consolidating literacy foundations as taught by the teachers during their whole-class teaching time. The necessary training is offered to the literacy interns to equip them to deliver small ability-group instruction for a differentiated approach in supporting especially a large bottom group in each of the 10 classrooms.
Primary School Learners
GADRA Education is first and foremost committed to all children in Grahamstown/Makhanda.
Interventions with direct learner beneficiaries are motivated by expected levels of improvement in quality learning and also by potential for reach and efficient scalability.
One such initiative is the current pilot study to identify and assist learners in overcoming barriers to learning in the first three years of formal schooling.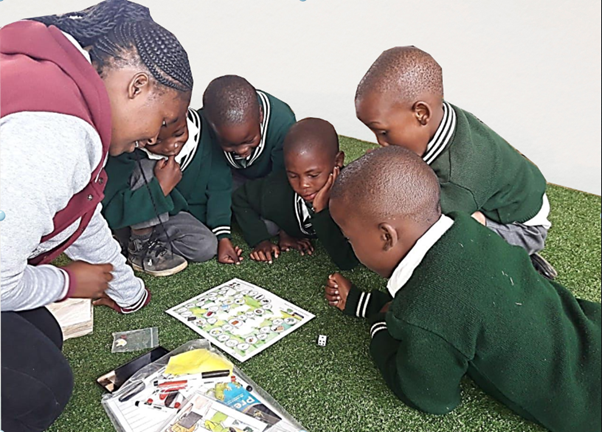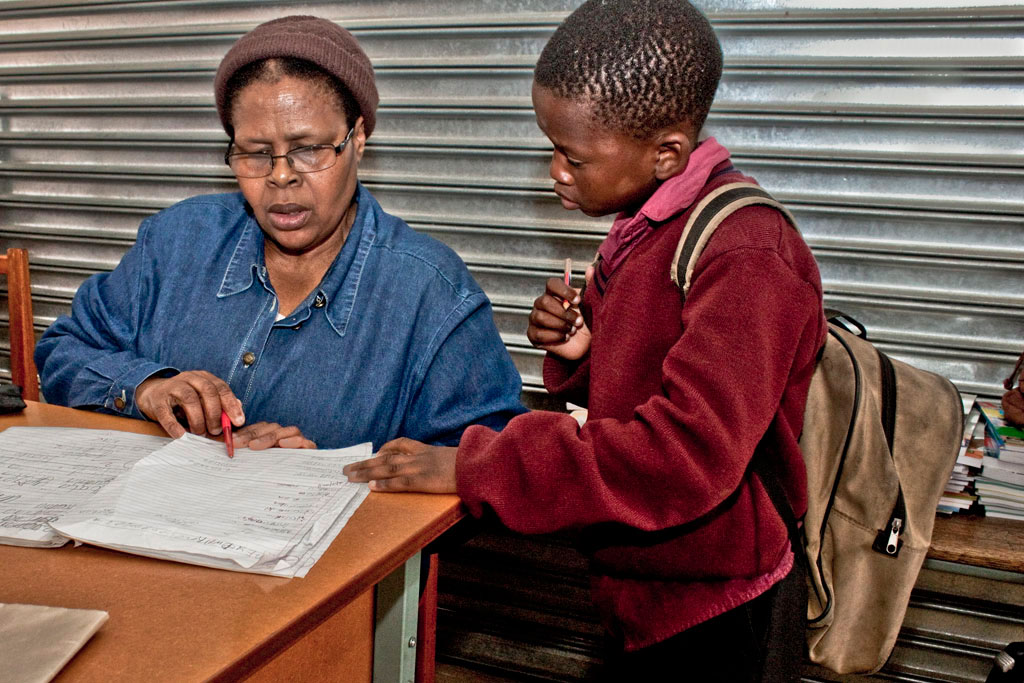 Primary School Teachers
Research tells us that in the South African education system teachers in general have insufficient content knowledge and poor classroom practices. In order to ameliorate this problem, we offer an accredited Teacher Professional Development (TPD) series.
Consistent delivery of relevant, practical sessions of excellent quality has resulted in high levels of transfer into the classroom and affirmed the reputation of the organisation as a community led respected partner in the education community.
School Leadership
A well-researched and significant contributing factor to the current education crisis in South Africa lies in weak leadership and poor school governance. GADRA Education is committed to addressing this through the provision of training and on-going support to individual teacher leaders, school management teams, school governing bodies and school Principals.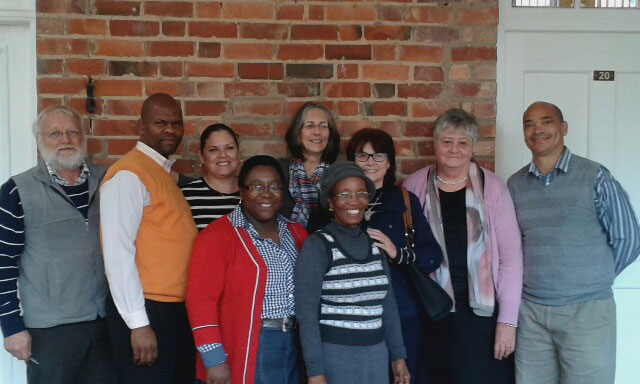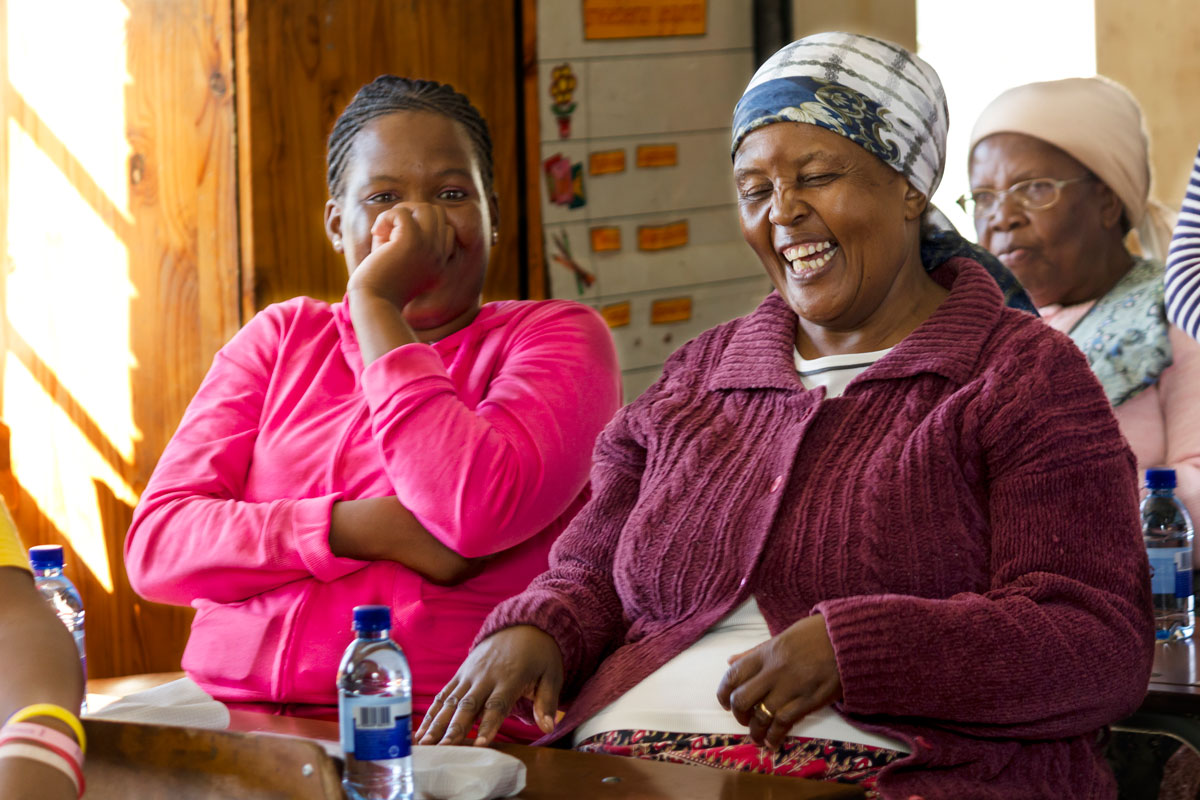 Parents
We directly assist parents to understand the importance of education, to take responsibility for the educational development of their children at home and to press for the realisation of their children's education rights from the State.